Solo Skydive! (First Jump Course + Skydive)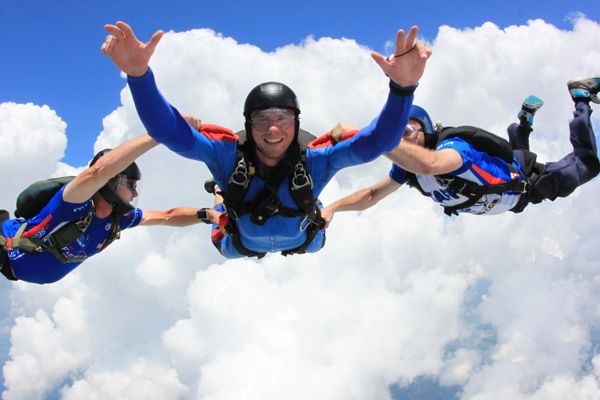 Solo Skydive! (First Jump Course + Skydive)
Want to jump solo? Maybe earn your skydiving license? After participating in our First Jump Course you will exit the aircraft from ~13,500' with two World Class Instructors, deploy, fly and land your parachute.  This program is called Accelerated FreeFall or AFF. This package includes the ~6-8 hour First Jump Course and Category A skydive, the first jump toward earning your skydiving license! Many people complete this program after a tandem skydive, but some choose to make this jump their first--the choice is up to you!
Learn more about our AFF program here.
Delivered to your home or business U.S. mailing address.
MAX WEIGHT LIMIT: 235