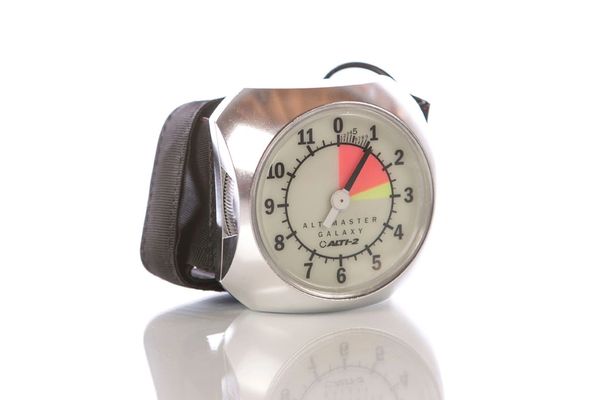 Altimaster Galaxy
Altimaster Galaxy

. . . the most popular sport skydiving altimeter in the world - and for good reason!
Designed primarily for sport skydiving, Galaxy features:
Screw on lens that can be replaced by its owner

Large 2" dial face with several face display options including glow, metric, and custom

Increased size and number thickness for ease of reading

Engraved serial number

1" thick robust aluminum casing available in a variety of colors

Sturdy hand mount


Galaxy has an altitude range of 18,000 feet MSL, marked in 250 foot increments. The face of Galaxy is highlighted with a yellow caution and red warning arc that starts at 3,000 feet. Galaxy contains a durable mechanism made from temperature compensating metals for minimal friction and precision accuracy.