Holiday Deal Start Skydiving AFF Course Deal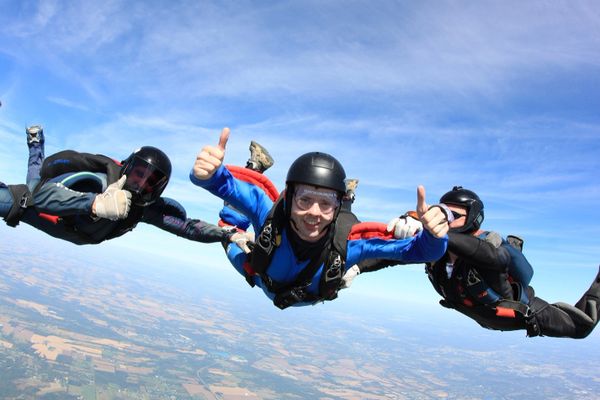 Holiday Deal Start Skydiving AFF Course Deal
Holiday Deal  Start Skydiving  AFF Package  

(Deal ends midnight 12 24 2018 @ Midnight)



Our lowest rates ever! Do you want to share a unforgettable adventure with your family or friends

We are committed to making sure that your family and friends will have the exhilarating experience of their Life!

Accelerated Free-Fall

 ($269.00) Good any Day their is a

Accelerated Free-Fall Course

 from March 2019 thru November 2019.
After participating in our First Jump Course you will exit the aircraft from 13,500' with two World Class Instructors, deploy, fly and land your parachute.  This program is called Accelerated FreeFall or AFF.
Delivered to your home or business U.S. mailing address. Our cards are sent within 24 hours via USPS.
UPS & UPS overnight is available at an additional charge. UPS overnight orders must be placed prior to 3:00 p.m. M-F.
Happy Holidays