The Rockstar Package Gift Card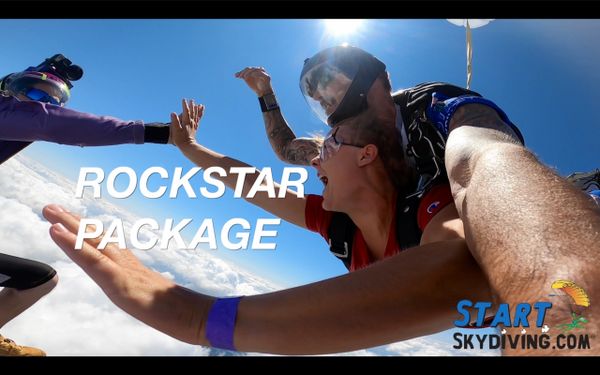 The Rockstar Package Gift Card
The Rockstar Package: $199.99 + tax (total: $212.99)
Your tandem instructor wears a wrist-mounted video camera AND a world-class photographer provides you with the ultimate video and stills.

This is our most popular video product.
MAX WEIGHT: 235
Gift cards are good for five years from the date of purchase, should be treated like cash, and are not refundable.
Check out our YouTube channel for an example Rockstar Video Package.
Start Skydiving Terms and Conditions