Tandem Jump Gift Card - Tandem Deluxe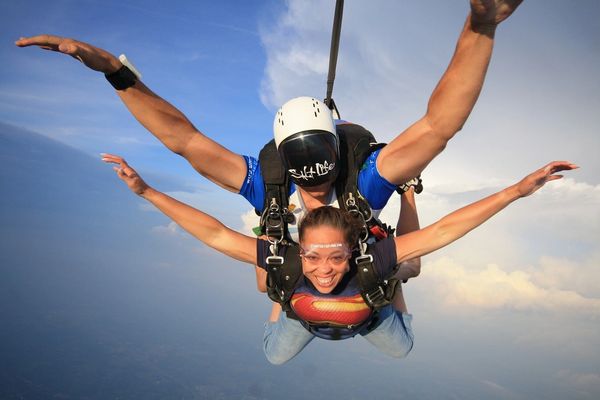 Tandem Jump Gift Card - Tandem Deluxe
This package includes a Tandem Jump, Professional Video and Digital Photos and a START Skydiving "I Survived The Dive!" T-Shirt.  After completing a 45 minute ground school training seminar you and your professional Tandem Master will exit the aircraft at 13,500, freefall for 50 seconds, deploy, fly and land the parachute.  This entire event will be documented by your professional Tandem Master for you to share and enjoy for years to come.  To recieve this discount you must purchase this package online.
Delivered to your home or business U.S. mailing address. Our Cards are sent within 24 hours via USPS.
UPS & UPS overnight is available at an additional charge. UPS overnight orders must be placed prior to 3:00 p.m. M-F.