The Ultimate (Video + Gear) Package Gift Card (incl tax)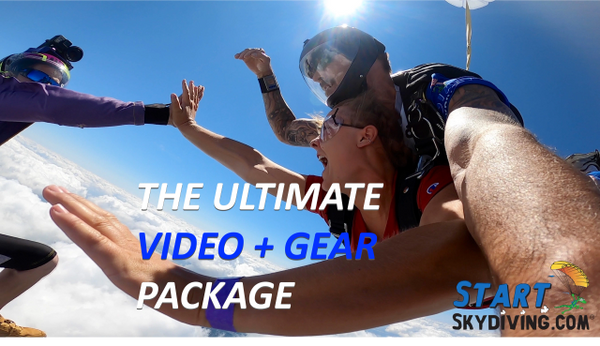 The Ultimate (Video + Gear) Package Gift Card (incl tax)
The Ultimate (Video + Gear) Package: $279.99 + tax ($298.19 total) *Option must be selected above

This package includes The Rockstar Package AND a full "Join the Team" gear set-up!

Your tandem instructor wears a wrist-mounted video camera AND a world-class photographer provides you with the ultimate video and stills. (The Rockstar Package)

You'll also receive $20 off a companion observer ride (subject to availability)

You'll also JOIN THE TEAM with the following gear set-up:
Red Bull
Glassware of Choice (Pint Glass, Wine/Whiskey Glass, Coffee Mug, or Juice/Champagne flute)
Neck Buff
Reusable Bag
MAX WEIGHT: 235
Gift cards are good for five years from the date of purchase, should be treated like cash, and are not refundable.
If shipping is selected, it will include GIFT CARD only; other items will be picked up in person to allow for size and glassware preference selections.
Check out our YouTube channel for an example Rockstar Video Package.
Start Skydiving Terms and Conditions