Holiday Deal Start Skydiving Unlimited Jump Package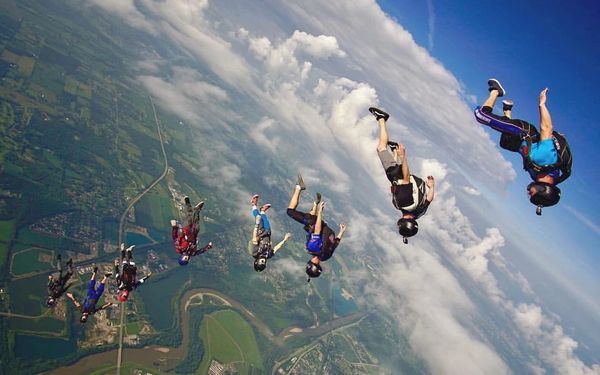 Holiday Deal Start Skydiving Unlimited Jump Package
Holiday Deal  Start Skydiving  Unlimited Jump Package

  

 

(Deal ends midnight 12 24 2018 @ Midnight)



How many jumps can YOU do Between April - October?

Ready for a Jump and Jump and Jump? Snag an unlimited jump package for 2019 as a gift to yourself! 

How many jumps can you do Between April - October What if your jumps got cheaper the more you jumped? Never paying manifest, the more you jump the less your overall jump price will be Only a Limited Number of Unlimited Jump Package will be sold

Unlimited Jump Package

 Good any weekend or weekday from

April 2019 thru October 2019

.
Happy Holidays

May not be purchased with funds already on the jumpers account.

This is Non-refundable and Non-transferable 

Maybe only used in 2019

May not be used for Specialty Aircraft and Special events.

You must be a current member of the USPA holding an 'A' license or higher.

You must have a reserve packing card for each rig you wish to jump in-date per FAA 180-Day requirements.